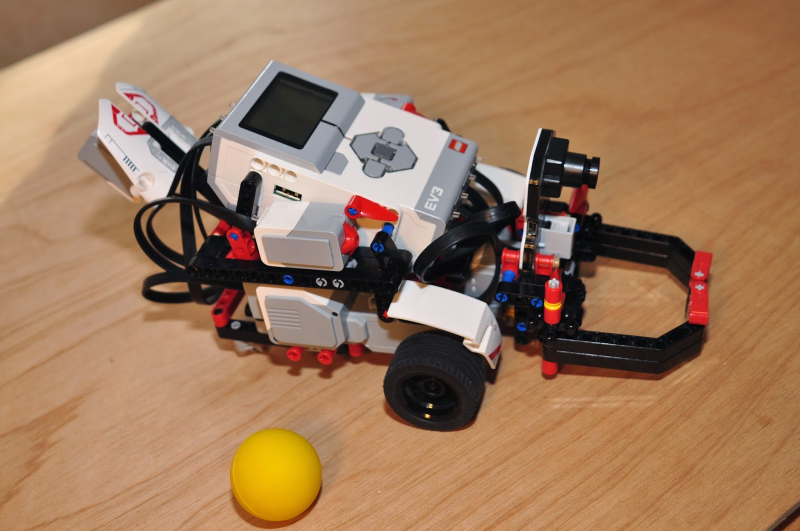 LEGO Robotics, Advanced - Bangor
with Jonathan Rice
$31500
This camp is for youth who have already been through the LEGO Robotics program, either at camp or through a school or afterschool program. The goal in this camp is to build on the skills already learned and work on "bigger projects". That might mean literally a big project, or one that is more complex and needs several days to complete. Some basics will still be covered, but the focus will be on moving forward.
Good examples of what an experienced roboteer might work on would include a LEGO parts sorting machine, a crane with controller, a paper towel dispenser, a printer or scanner, or a more complex robot "car". Many of these projects will take a team of 2 or 3 campers 2-3 days to complete as they work to define the problem, build the contraption, test it, program it, and rebuild it because they figured out "if we had only done... it would work better". The advanced camps are also limited to 14 campers, so the ratio of camper to staff is lower and the amount of equipment per camper is greater, both good things.
Open to ages 11 to 15.
Payment plan available: $150 deposit plus 3 payments of $55.00, paid weekly
Aug

6

-

10th

,

2018

Mon - Fri

for

1 week

from

9:00 am - 3:30 pm
University of Maine at Augusta (Bangor)
1 University Drive
Bangor, ME 04401 Get directions
Room: Eastport Hall