Filter by Category
Our Classes
Programming in Minecraft - Portland

Jul 15, 2019 at 9 am

, runs for 1 week
With over 100,000,000 registered users, and over 8000 servers running in the world, Minecraft has become one of the world's top games, and certainly the top creative game.
There are over 700,000 people playing Minecraft at any moment! You probably know lots of people who spend time creating houses, roads, towns, mines, as well as gather experience points by battling monsters (mobs). What if you could start learning how to change what you are doing, not just playing with what the game comes with?
In the Programming in Minecraft Camp we will be using the software to start learning how to modify the gaming environment. There will also be time to "just play the game", but the focus will be on learning new skills that relate to programming in the environment.
You do not need to have a Minecraft account, but you should bring your login information with you if you have an account so you can play as yourself. Open to ages 10 to 14
Payment plan available: $100 deposit plus 4 payments of $61.25, paid every four weeks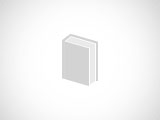 TEST CAMP
with Tom Bickford

Jul 1, 2019 at 9 am

, runs for 1 week
This is not a camp. Do not register for this camp. If you register for this, we will consider it a donation to Maine Robotics (thank you, by the way).
Will run